Sports Management and Athletic Recruiting!
Showcase Events
Another way to get in front of coaches is to attend a showcase event where multiple coaches will be present. Showcases are usually hosted by private companies, but often take place on college campuses, minor league stadiums or independent league stadiums. The event is more like a "pro-style" workout, where players have the opportunity to "showcase" their talent and be evaluated. Showcases will usually have a list of coaches expected to be at the camp allowing you the opportunity to identify the greatest concentration of schools you are interested.
---
These events can run greater than $500; not counting travel, food, and lodging for the player. Question to ask yourself is will this investment pay off by resulting in a college baseball scholarship; there are no guarantees that a player will be recruited or drafted because he attended a camp or showcase. Players and parents need to be smart in choosing which camp or showcase to attend. Some would argue that camps and showcases held in the fall and winter months can only cause more harm than good. Some will consider camps held near the end of the high school season or mid-summer when baseball is still in full swing and the player is better prepared for the demands of the game. It all depends on the player, not every player is the same… our staff can help!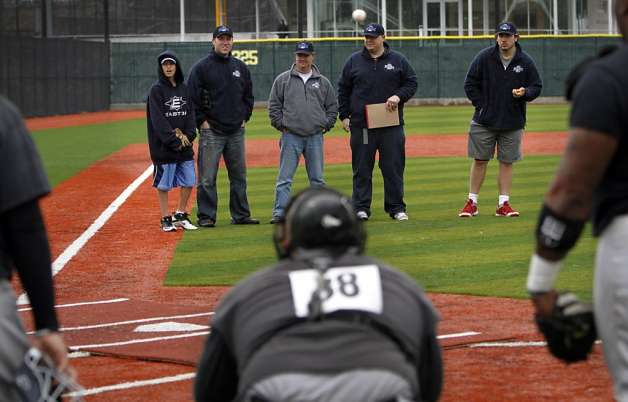 College camps are little better advantage, however, a player should not plan on leaving a college camp with a scholarship offer. College baseball camps can give a coach a chance to better evaluate a player. If a player's main goal is to receive more exposure, he should make sure to attend a camp at a college where the coach has previously shown some interest; from a recruiting standpoint, it is more important for a high school junior or senior to consider one of these events.
Freshmen and sophomores can rule out most showcases as being beneficial, but can still consider attending a camp to work on their fundamentals and receive quality coaching instruction. When it comes time, each player will have to weigh options to decide whether or not a showcase or camp is worth the time and money. The player and parent(s) need to be honest with themselves regarding the athlete's ability level. In a day and age where everyone believes their son is the next first round draft pick, just being able to understand your own goals, talent and ability level can help you decide if these events are worth attending.
Top