Sports Management and Athletic Recruiting!
Division II is an intermediate-level division of competition in the National Collegiate Athletic Association. It offers an alternative to both the highly competitive (and highly expensive) level of intercollegiate sports offered in NCAA Division I and to the no athletic scholarship environment offered in Division III. Divisions II and III were formerly known collectively as the NCAA College Division.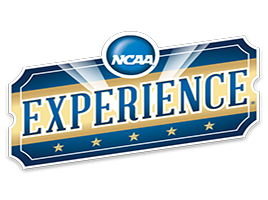 Division II schools tend to be smaller public universities and many private institutions. Athletic scholarships are offered in most sponsored sports at most institutions, but with more stringent limits as to the numbers offered in any one sport than at the Division I level. Division II scholarship programs are frequently the recipients of student-athletes transferring from Division I schools; a transfer student does not have to sit out a year before resuming sports participation as would be the case in the event of transferring from one Division I institution to another (additional restrictions apply for transfers). Currently there are 282 either full or provisional members of Division II.
All Division II schools must field athletes in at least ten sports, with male and female competition in a given sport counting as two different sports. In addition, all coeducational schools must field athletes in at least four sports in each gender. Prospective members also must complete at least one year of provisional status before being accepted as full-time Division II members.
Scholarship Limits by Sport
The NCAA imposes limits on the total financial aid each Division II member may award in each sport that the school sponsors. All Division II sports are classified as "equivalency" sports, meaning that the NCAA restricts the total financial aid that a school can offer in a given sport to the equivalent of a set number of full scholarships. This differs from Division I, in which some sports are "head-count" sports in which the NCAA limits the total number of individuals who can receive athletic aid. Baseball 9.0 and Softball 7.2
Baseball and Softball are both "Equivalency sports", Baseball 11.7 and Softball 12.0
Top