Sports Management and Athletic Recruiting!
The California Community College Athletic Association (CCCAA) is a sports association for community colleges in California. It oversees 104 athletic programs throughout the state. Over 26,000 student athletes participate annually in intercollegiate athletics at California's community colleges and more than 100 regional and state final events produce champions in 23 men's and women's sports each year. The majority of student athletes participating at a California community college transferred to a four-year college or university to continue their academic and athletic endeavors.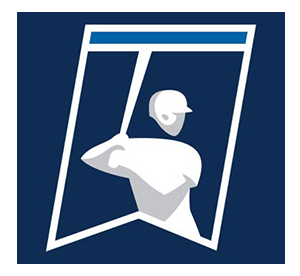 Northwest Athletic Association of Community Colleges (NWAACC) is a sports association for community colleges in the U.S. states of Oregon and Washington, and the Canadian province of British Columbia.
NWAACC was originally formed in 1946 as the Washington State Junior College Athletic Conference (WSJCAC). In 1961, the state Legislature removed a legal roadblock that had barred the establishment of junior colleges in counties with four-year colleges. After the Legislature took action, the number of schools in the WAACC nearly doubled. Three years later, the conference was renamed the Washington Athletic Association of Community Colleges (WAACC).
In 1970 the conference admitted its first non-Washington member, Mt. Hood Community College of Gresham, Oregon, which had left the Oregon Community College Athletic Association (OCCAA). At that time, the WAACC became the Northwest AACC, reflecting its two-state membership. The NWAACC merged with its Oregon counterpart in 1983, resulting in a 26-member circuit stretching from southwestern Oregon to the Canadian border. The NWAACC is not affiliated with the National Junior College Athletic Association (NJCAA), but acknowledges on the NWAACC website athletes representing conference schools in the NJCAA wrestling tournament.
The Penn State University Athletic Conference (PSUAC) is a member conference of the United States Collegiate Athletic Association (USCAA). It comprises the 14 Commonwealth Campuses of Pennsylvania State University that are not full-fledged four-year colleges.
The USCAA is a national organization for the intercollegiate athletic programs of 86 mostly small colleges, community colleges and junior colleges, across the United States, stretching from Washington State to Maine. The USCAA was founded in 1966 as the National Little College Association, primarily to sponsor a national basketball tournament for small colleges and junior colleges. It began adding more sports in the 1970s and 1980s.
The National Christian College Athletic Association (NCCAA) is an association of Christian universities, colleges, and Bible colleges in the United States and Canada. The national headquarters is located in Greenville, South Carolina. The NCCAA was formed in 1968. For the 2013-2014, the NCCAA lists 111 members, 69 of which participate in Division I and 42 in Division II. >
Top